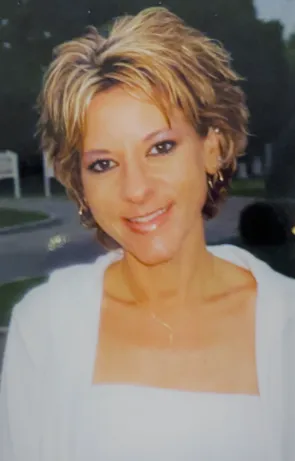 Have you finally reached the point where you both know you just can't do this on your own? Do you have difficulty in understanding what each of you is trying to communicate to the other? Do you struggle with resolving conflict with positive outcomes? Do you have issues controlling emotions, or communicating effectively without resentment or defensiveness? Do you struggle with trust or intimacy? Have you just become "comfortable" and therefore don't see the need to "work" on your relationship and connection any longer? Are you just "tolerating" your partnership now? Have you become uncomfortable with merely being comfortable? These are some of the questions I ask the couples who work with me and most of the time they answer "yes" to many of them. My goal is to pick you up out of your "rut" and bring in some much-needed light, energy, and newness to your life together. Even if you answer "yes" to just one of these questions, working with me can bring your relationship to a closeness you've been wanting, a reconnection you've been needing and provide you with a new perspective on how to become a better partner. You will find that working together with your partner is so much easier and less stressful than working against your partner. Most of the couples I work with need solutions, ideas, and clear action steps they can take to begin rebuilding, reconnecting so they can begin moving forward. If we are not moving, we are not living, and many times I have seen couples who are just standing still. Stop "tolerating" and begin "living; "start by investing in each other and working with me. I will work to gain your trust; my goal is to take how your relationship looks to you now to where you want it to look. I will find the missing pieces and give them to you. Once you have them, we will work together to be sure you know what to do if ever you feel that something is not right; you will become proactive in maintaining a healthy, happy and mutually beneficial relationship going forward.
I coach because I believe in the values of partnership, support and moving forward to make a healthy relationship a reality. For some couples, deepening a relationship by resolving conflict, regaining intimacy and trust and communicating with respect and mutual purpose is not easy, putting the relationship first is not easy, building self-confidence and social skills are not easy; it takes work and commitment - I specialize in coaching and consulting couples in these areas, teaching and practicing the tools that are needed to gain what's missing for each partner. As your coach I will set you up for success by preparing your mind for these changes in behavior; I will help you to replace old habits with new, identify what self-limiting imposed beliefs you have that need to be destroyed, and support you in finally getting out of your own ways. I will support each partner in discovering full potentials, identify and focus on strengths and passions; we will design goals based on these necessities for a strong foundation to exist which upholds and supports a purposeful and joyful life together. I reach many couples from all over the United States because my sessions are all conducted remotely with very positive results. Your reconnection is personal to me.
Coaching is my passion. The personal joy I feel when I get my clients to where they want to be or on the right path towards it is unlike anything I've ever experienced. My clients are enjoying renewed self awareness, clearer vision, deeper relationships, greater self confidence and enhanced communication and social skills. Most of my clients are couples struggling with feeling stuck, going through a significant change in their lives, seeking to find their true passions, or a combination of these. I will partner with you to reach your goals bringing joy and passion into your life. I am a Certified Professional Life Coach; I coach virtually via telephone calls or zoom calls and am flexible to make coaching fit into all of my clients budgets and schedules I make every effort to create sessions that are something my clients look forward to while getting the most out of each one every week.
Additional information: I do not accept insurance, but I do offer payment options, I am extremely flexible offering evening and weekends appointments, I encourage and respond to all client communication between sessions; all my sessions are done virtually via zoom or telephone, whichever is preferred. Once you become an established client, I offer discounted sessions to retain me as your partner in maintaining your new relationship.

Please reach out to schedule a free coaching consultation below, don't do this alone!